Live Sex Cams, Free Porn Cams, Adult Webcams App
Smoother mobile experience
Who will be Santa?
Merry X-mas and New Year coming soon! Yooohooo! I was good girl during the year ehheh and I need Santa! If you want make me a present you can become my Santa Claus this year! Tip 3456 tok and u will get: - my snap for lifetime - all my attention and love - free pm - custom photo and video - your name in bio with cute sign So lets have fun and celebrate X-mas and New Year with me! HO HO HO! (っ˘з(˘⌣˘ ) ♡ MrPinkElephant (っ˘з(˘⌣˘ ) ♡ Lekkahtje
My Pussy Bombers!
1111 tok for destroy my pussy! hehe Coqincider captain_maurice lamplighter57 kingofroom23 hello5086
Devil's side Margo!
Hello my lovely boy! My name is Margo (as you already understand hehe). I'm young and funny person who love share with you all my positive energy! I'm a little bit crazy girl and I can be angel and devil and the same time heheh! So be careful with me or you gonna fell in love hehe! All my show are crazy and teasing at the same time hehe! So if you like crazyness you will like my show! my big dream is open my own restaurant and feed people tasty food! Also I want make some taste food and feed homeless people! Also my dream is my own car and apartment! I hope some day all my dreams will come true and I will be the happiest woman in the world! My biggest dream for now - be in top #3 models on Stripchat! So lets shine in top together! I appreciate all tips and all kind words to me!
ROOM RULES!
I appreciate every member in my room but there some rules of my room: ⛔⛔⛔⛔ - Please say ''Hello '' in the chat room when you enter the room ! - If you like what you see, please tip . - Do not demand without tip. - Do not be rude with me and my friends .. If you do not like me , just leave my room. - Don t promote other models or talk about them in the room. - Please write just English in my room. - I don't accept other way of treating me beside Stripchat.com - Enjoy this life with me and lets make this world better! ⛔⛔⛔⛔
LEGAL PRIVACY POLICY
Any UNAUTHORIZED use of my profile, video, pictures or audio in any form or in a forum now or in the future is NOT permissible without my expressed written consent. Any act to promote or gain profit in any manner (either monetarily or socially) from the use of my profile, video, pictures or audio in any form my profile is a violation of my privacy and subject to legal action. BY WATCHING THIS: You acknowledge and agree that you shall not post, upload, publish, transmit or make available in any way content of this page including images and recording streamed live video available for download. This is intended as, and presented as a one time, live, one view presentation only. Penalties of Copyright Infringement: By reproducing,republishing,redistributing the work of a copyright holder without permission, you may be violating or infringing on his or her rights under the Copyright Act.The copyright holder may sue for compensation cost from $250 -$150,000 or one year in jail.
Help me dress up Christmas Tree!
Dress up the Xmas Tree with me (but don't forget undress me hehe) Help me dress the tree before New Year! Tip 305 tok with #bigballon if you want see your name on big balloon. Tip 180 tok #middleballon if you want see your name on middle balloon Tip 91 tok with #smallballon if you want see your name on small balloon. Tip 1001 tok if you want be on top of Xmas tree hehe All names will be in my bio and on Xmas tree. 27th of December and all my helpers (Santa helpers) will participate in give away and can win hot prizes such as: - snap for free - lovense control 20 min - your name on my body during the stream - 6% discount for private show (once) \ - custom photo - custom video and many other prizes) I will choose winners randomly with Spin the Wheel app :) Good luck for everyone! <3 MrPinkElephant ⊂(▀¯▀⊂) Lekkahtje ⊂(▀¯▀⊂)
Join my HERO team!
Be part of my HEROE's family:) Tip 2020 in single tip and write #HeroFamily and you win: - All my attention and appreciate - - The privilege to be my knight - - Custom photos and videos - - Your name in my bio - - MrPinkElephant x 3 - Coqincider - elnitto
HEARTBEATER MAN
If you want make my heat beats as fast as it can tip 6666 tok in single tip! You will get: - My snap for lifetime - - 50% discount for tip menu 2 times per week - - lush control for 40 min (once) - - All my love and appreciate to you - - Custom photos and videos - - The privilege to be my knight - - Your name in my bio -
Restaurant of my dream! Become my restaurant HERO!
My biggest dream is open my own restaurant! :) I will produce most taste dishes in the world hehe) I want everyone can enjoy it and I believe that I can make everyone a little bit more happy on a while! Also my future restaurant will make some food for homeless people to let them survive and make them feel needed for someone. You also can take part in opening my restaurant and not let homeless people live in strong hungry world! So who knows maybe we can meet in this restaurant heheheh If you want be my restaurant HERO support me with 888 tok and write #restaurant HERO so I will know that you have kind heart! I also write your name in my bio and when I get restaurant I will make wall with names of my HEROES!
CAR OF MY DREAM
I dream about my own car on which I can travel around the Europe and open my future restaurant in every country in Europe hehe! If you want support me tip 666 tok and write #Margo'scar so I will know that you are real gentleman. Also you win your name on bio!
Videos
00:41
Only for Fan Club subscribers
00:09
Only for Fan Club subscribers
00:26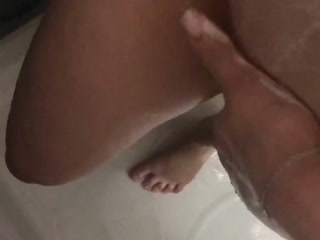 00:09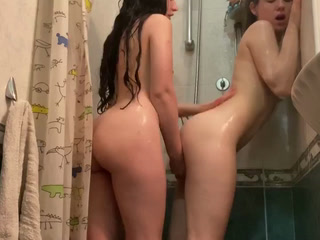 00:43
Naughty shower play with my friend
00:59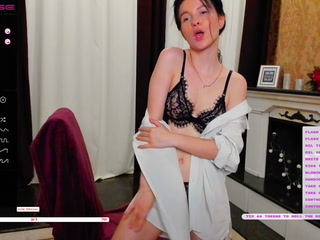 02:02
00:06
Margo feet and pantyhose reasing