I am a special be from heaven. I came down to Earth to make you feel good, to drive you crazy and to reach the heights of pleasure. I have an ANGELIC FACE, FOXY EYES and a smile to die for. And no, i don't have wings but i have a great body !! l ⭐
✳️✳️✳️BECOME A FAN CLUB MEMBER AND GOT GREAT BENEFITS ✳️✳️✳️
⭐Join To My FAN CLUB for exclusive CONTENT ⭐Free Pictures & VIDEOS ⭐Recorded Live Videos for DUQUE ⭐Free SPY to my Private for EVERYONE ⭐SNPACHAT FOR FREE for DUQUE and PRINCE ⭐10 Sexy NAKED pics for DUQUE & PRINCE ⭐5 Sexy pics for SOLDIER ⭐Hot unshowed VIDEO for DUQUE & PRINCE ⭐⭐⭐COME AND JOIN AND HAVE FUN TOGETHER⭐⭐⭐
⭐⭐⭐A LITTLE BIT OF ME⭐⭐⭐
Funny and charismatic guy, I love sports, I love to meet and make many friends. I love learning about new cultures. I am afferent, passionate and very hot, it turns me on when they describe how we are going to have sex.
⚡⚡⚡ HARD COCK SCHEDULE ⚡⚡⚡
⚡⚡⚡ HARD COCK SCHEDULE ⚡⚡⚡ Hello, men! I know sometimes 'it's hard ot know when your favorite model GO ONLINE but then, I post here when usually I do it to you can here!!! ✨✨NEW YORK, U.S.A. TIME?✨✨ from Monday to Friday 08:00am 04:00pm (But I'm thinking to go onlinge too. What do you think about this? ) ⚜️
⭐⭐⭐ friends followers ⭐⭐⭐
I want to welcome you to my room, my name is STEVEN I am 18 years old and I would like to know a little more about me and me about you. I am a person who likes games, both sexual and classic, I really like dancing and music, but more skating is really fantastic, I really like music and when I dance I feel that I am part of it and I really enjoy when they see me. . And I have the same pleasure as me, I consider myself an open-minded person, I love challenges and I am happy when I achieve any of those I propose or propose, I like to be friendly, funny, sentimental and somewhat outgoing I like to generate pleasure and make people who visit me and want to spend time with me feel happy and I am a fan of many things, but the main ones are food, skating, anime, ancient and modern history, I hope you have a lot of fun with me. Thank you for taking the time to read this brief writing about me.
Be friendly with me - every time you come into my room, say Hello to me! ❤️ I am glad everyone is in my room, no matter what color your account or how many tokens you have. My knights are here to help me and protect me. My knights must be real gentlemen and they must be with me regularly. Thank you to each and every one of you for making this an amazing experience. Thank you all for your friendship, time and attention! xx steven ...
I'am an unstoppable Sex-Machine. i can do the craziest things you dreamed about. Get on board and forgot about world existing around you - this is going to be another dimension. Let me be your tour guide on this journey...
➀ Please say ''Hello '' in the chat room when you enter the room ! ➁ If you like what you see, please tip . ➂ Do not demand without tip. ➃ Do not ask for extreme things (NO pee /poo ...etc ) ➄ Do not be rude with me and my friends .. If you do not like me , just leave my room. ➆ Don t promote other models or talk about them in the room.
⚡⭐ My grace, BEAUTY and attitude capture you at first sight. And once I have you, I'm going to unleash the HOTTEST HELL on your mind and body because I like to be rough, I like NAKED SEX, I'm Top in every sense of the word...⚡⭐
⭐⭐⭐⭐ ATTENTION ⭐⭐⭐⭐
⭐ADD ME AS YOUR FAVORITE BOY⭐ I always be your GOOD BOY who know how to treat my daddy But, if you want me to be your MASTER, just tell, me. ❣️ I LOVE ACTION 1 to 1 ❣️
Videos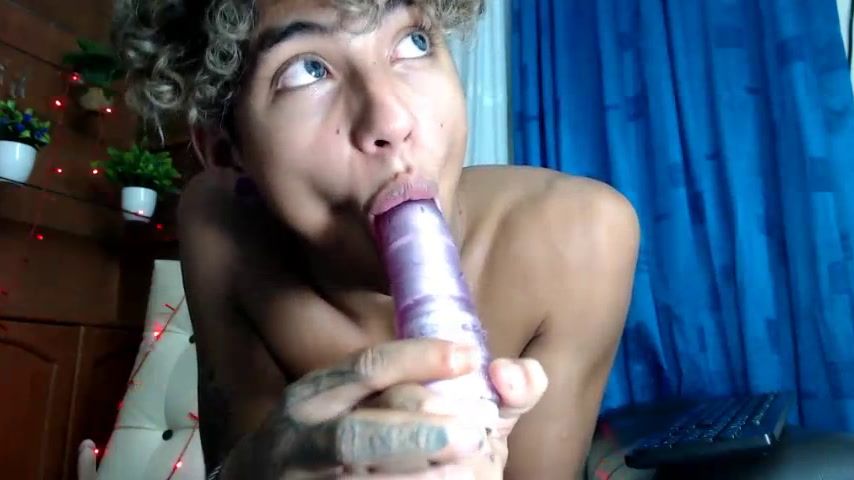 12:01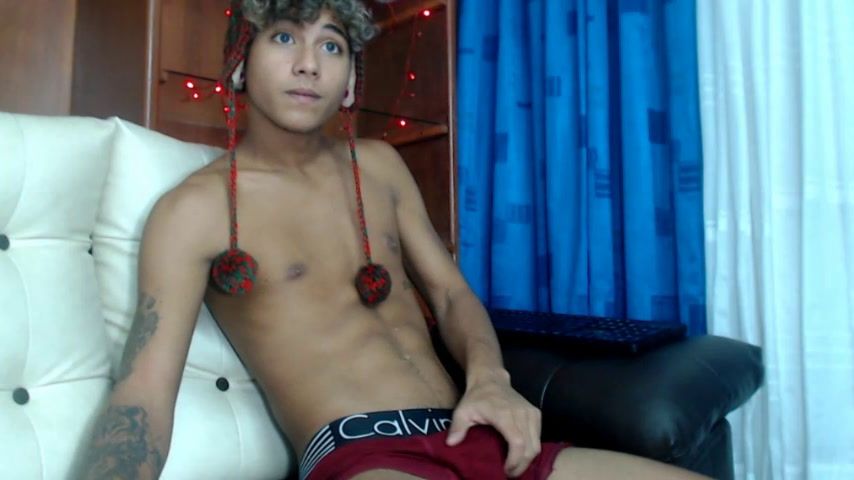 17:53
[13 Dec 11:48] Private Show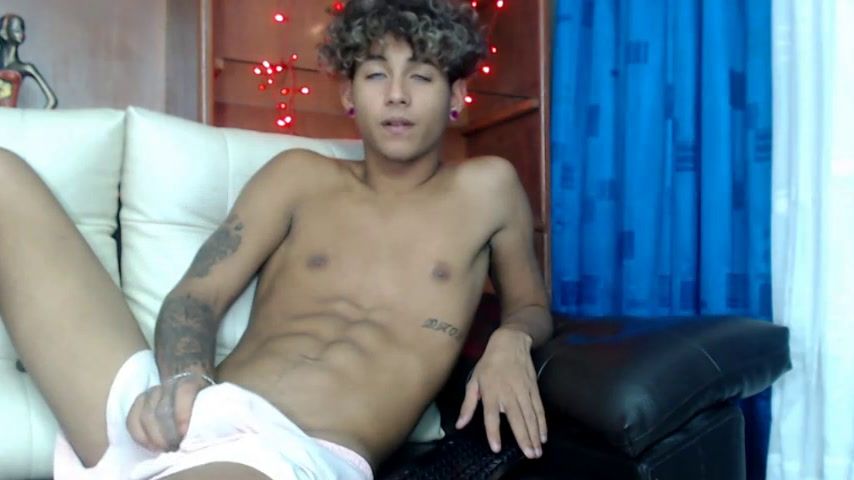 01:11
[11 Dec 08:28] Private Show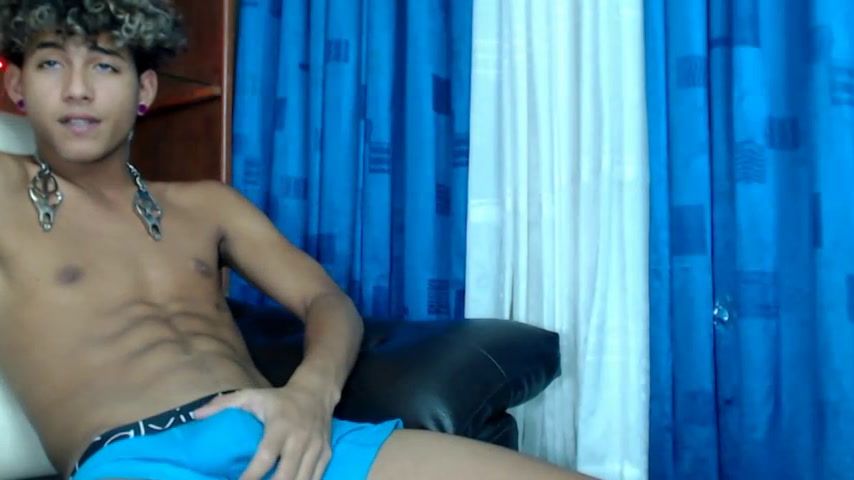 17:00
[9 Dec 21:22] Private Show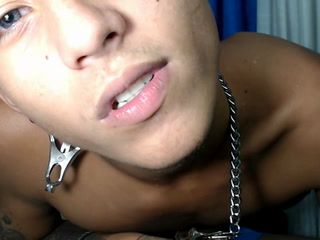 00:14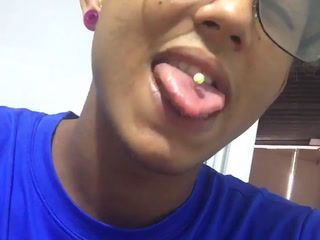 00:08
Only for Fan Club subscribers
08:55
Only for Fan Club subscribers
14:22